Christmas Lights, Halloween lights,CAMTOA Garden Projector Lights - 10PCS LED Landscape Outdoor and Indoor for Party, Bedroom, Wedding, and Christmas Halloween Decor
US$
47.99
US$52.89
Wholesale
Bulk Buy Discount
Order more and enjoy the savings
Bulk Buy Discount
Order more and enjoy the savings
Add to Wishlist
Germany
France
Italy
Spain
Shipping method
Shipping
Shipping Fee *
Estimated Shipping Time
Tracking Information
*Estimated fee, the actual amount is calculated during checkout.
Product Description
Product description

10 IMPRESSIVE PATTERNS
(1)Moon/Starts
(2)Skull/Ghost/Bat/Cat
(3)Snowman/Xmas Tree/Santa/Ring Bell
(4)Xmas Sock/Snowflakes/Snowman/Xmas Tree
(5)Skull/Ghost/Spider/Bat
(6)Ghost/Wizard/Pumpkin/Skull
(7)Bowknot/Candy/Christmas Ball/Gift
(8)Beanie/Gloves/Candle/Glasses
(9) Hearts
(10) Snowflakes

Specification:
Material: Engineering Plastics
Power: 6W
Power Input: AC Adapter Input AC100-240V/50-60Hz
Power Output: 12V 500-1000mA
Waterproof Rated: IP44
Power Cord Length: 5m
Certification: CE, ROHS
Working Temperature: -10 to 40 degree Celsius
Projection Coverage: 15-50 Square Meter
Dimension: 110x400mm(Dia x H)
Lightning Modes(Set By Controller):Flash, Speed+, Speed-

Box Contains:
1 x Christmas Projector Light
1 x Remote Controller
1 x Ground Stake
1 x UK Power Adapter
10 x Switchable Slides
1 x User Manual(English)

Kindly Note:
1.To protect the electronic in Controller, there is a plastic slice between the electronic and the controller, please remove the slice when using.
2.As for outdoor use, even when it's snowing outside, you can just leave it out there and let it auto turn itself off by setting the timer.
3Just remember to dig it out if it got piles around, for it only works from -10 to 40℃.
4.If you are going to hang the light, it's recommended that, for safety purposes your lighting effect are properly mounted using a suitable hanging clamp and safety cable.
Do not point onto any oncoming pedestrians, vehicles or traffic routes from land, see, or air.

Thank you for your kind understanding. If you have any question, please feel free to contact us!:-)
MJ
Se corresponde con la imagen. Ocupa poco y es fácil de colocar. Vienen varias diapositivas variadas. Contentos con la compra
October 15, 2019
CUSTOMER REVIEWS
CUSTOMER REVIEWS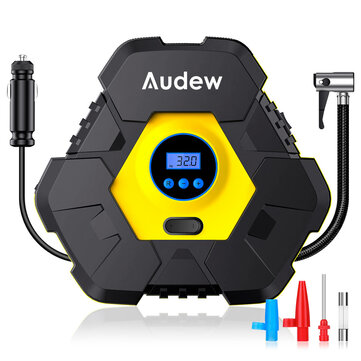 10
Average rating:
4.6 / 5.0
MJ
Se corresponde con la imagen. Ocupa poco y es fácil de colocar. Vienen varias diapositivas variadas. Contentos con la compra
October 15, 2019
Ivan Sánchez
 Estoy encantado con este producto, perfecto para ponerlo apuntando a la fachada tal día como hoy que es Halloween con la temática de este, funciona perfectamente, te deja ponerlo con temporizador, hacer que vaya más rápido o lento, hacer flashes... una pasada la verdad muy bueno.
October 15, 2019
Un proyector perfecto de luces festivas
 Acabo de adquirir este producto y es simplemente genial. Tiene buena calidad, buenos focos de luces que alumbran hasta una fachada de una casa. Se puede tanto poner en el suelo como plantado en la tierra y no se nota que hay proyector.Además de sigiloso, tiene 10 bonitas diapositivas de navidad, halloween, invierno, festividad y del día del amor. Con colores bonitos en cada imagen, caa diapositiva tiene hasta cuatro que se alternan con varias velocidades, con opción a que estén sin moverse y que también parpadeen al mismo tiempo gracias a un mando inalámbrico que es bastante ligero y te da opciñon de poder dejarlo las horas programadas que quieras. A la familia también le ha gustado y vamos a tener unos meses perfectos de diversión
October 15, 2019
Consigliato!!!
Provato sulla parete esterna di casa, confermo immagini ben definite e luminose, ben visibili anche con leggera illuminazione tipo lampioni stradali. Soddisfattissimo!!!!
October 06, 2019
Le feste sono ormai arrivate! Soprattutto Natale!
Sono un fan del Natale, quindi ogni volta che vedo qualcosa anche lontanamente legato a questo son già felice. Ora, questo proiettore led permette di proiettare delle immagini natalizie (e non solo, avendo 10 schede di diversi temi che potete vedere nella foto allegata) creando un'atmosfera unica. È incluso un paletto da infilare nel terreno per sostenere il proiettore, ma nella mia idea verrà utilizzato all'interno per delle feste, infatti l'ho provato in una stanza e funziona alla perfezione. In allegato potete trovare: - il contenuto della confezione con gli effetti delle diverse schede; - la scatola ancora chiusa; - l'effetto fiocchi di neve provato su un muro interno. Più che consigliato!
October 06, 2019
See More
Reviews are only accepted from actual purchases!
Please ensure the review you are submitting is for the described product and item(s) has been shiped.
Success!Your review was submitted!